ALWAYS KNOW WHERE I AM AND WHAT I DO, CALL ME, WATCH MY VIDEOS, PICTURES AND WEBCAM. DID I MENTION IT'S FREE?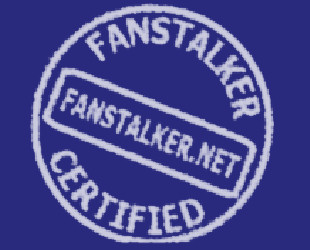 Are you tired of being on the wrong side of porn? The Fanstalker will fix this! Enjoy adult stars who really care for their fans, get stalked by them and get to meet them for real!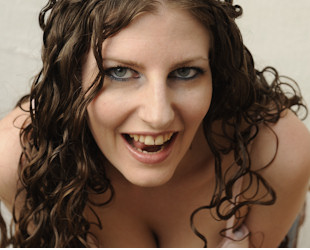 Crowned Queen of bukkake and gangbangs by Howard Stern himself, Sabrina is the founder and ringmaster of the Fanstalker network and movement with over 7000 fans met worldwide.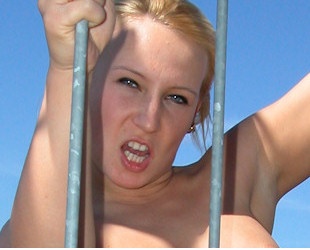 She is the former Private contract girl who starred in hundreds of adult movies and her passion for meeting her fans in the bedroom makes her an eager fanstalker and a fans' favorite.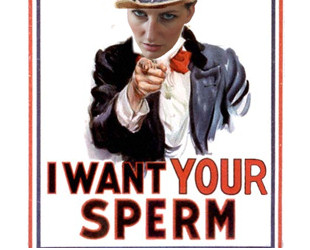 The fanstalkers are always travelling the world to meet their fans in the flesh: be it a gangbang or a bukkake party, the fanstalker is in a city near you and she wants to fuck you.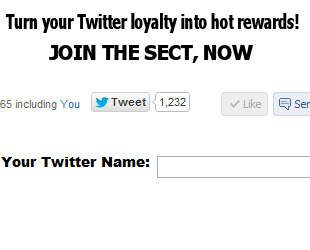 Join @SabrinaDeep on Twitter and take part in The Sect program, having Sabrina Deep to spoil you with fantastic free, hot and sexy rewards just for interacting with her on Twitter.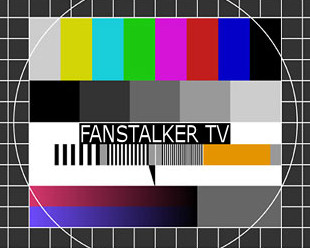 Videos, trailers, documentaries, music, chat and live broadcasted shows: this is Fanstalker TV. It's free, it's for the fans and it airs 7 days a week, 24 hours a day.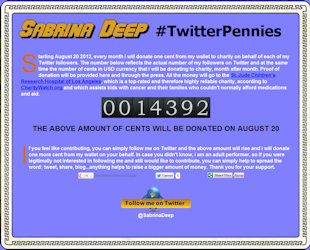 Sabrina Deep Donates one cent to charity for every Twitter Follower. "I'm so lucky to be able to give a bit to those in need", Deep says.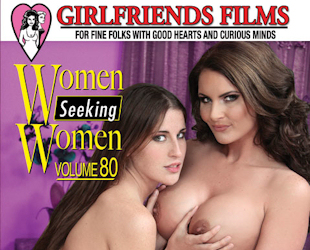 WSW volume 80 is yet another great installment in GF Films longest-running series. It continues the series tradition of combining older and newly shot scenes together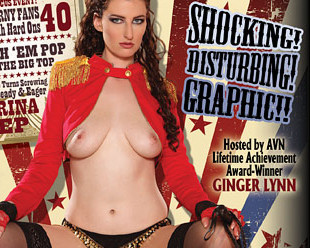 Rated AAAA by AVN, FanBang features fanstalker Sabrina Deep engaging 40 of her fans into a gangbang battle which has already become a cult.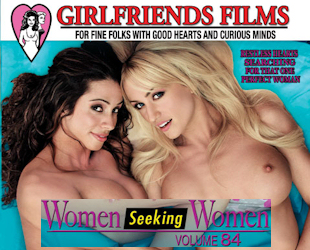 Everyone involved in this one did a fantastic job, and they all deserve congratulations for another winner. I highly recommend getting this one.