04.15.2012
Sicker Than Batman and Mr. T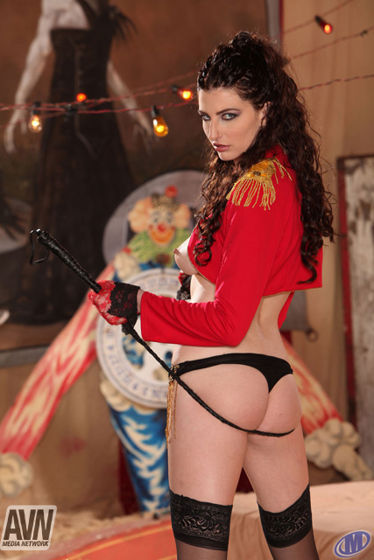 On April 13, my movie Fan Bang has won the TLA Video award in the Sickest Porn category. It's not big news, really, except for the fact that during nomination time, before Fan Bang was declared a winner, i have received a few emails from my fans who complained about TLA Video decision to nominate the movie into the Sickest Porn category; in few words, they weren't happy that Fan Bang was put in direct relation with sickness and disgust, rather than with group sex and sex with fans and they suggested me to issue a formal complaint. I answered them that TLA Video team had all the rights to put Fan Bang in whatever category they wanted and that by the way categories are often just a necessary trick to give more awards away: at the end of the day when fans vote, they vote for their fav movie or adult star in whatever category they are listed. When the winners were declared yesterday, i did the obvious thing to go and see who won the Sickest Porn award and i realized that Fan Bang was the one; but what surprised me the most was the motivation:
The "Sickest Porn" category is quickly become a bit of a controversial award around here, and sure, we can understand why. I mean, no one really wants to win an award that is basically saying "You're kind of disgusting…" But, you know what? We think this is an award that folks should be proud of. Take Fan Bang for example – now, when we nominated this movie for "Sickest Porn", we weren't trying to say that the star of this movie (Sabrina Deep) is "sick" or "gross" in any way whatsoever. In fact, in this case, we're choosing to interpret the meaning of this award in more of a "skater dude" type of way. As in "Dude, that was totally SICK the way you jumped your board over that 40 person gangbang!" So, congrats to Sabrina Deep because we think it was totally SICK the way you took 40 of your biggest fans deep inside you. WE'RE BEING SINCERE!
Thank you guys at TLA Video. You didn't even need to clarify that, but i guess that you've got a few emails too, during voting time and you didn't want to upset anybody. I'm proud that Fan Bang won the Sickest Porn award and i really hope to have another movie nominated in that same category next year. I also want to thank you for not having included movies such as Batman XXX, Lolita and A-Team, in that category, facilitating my win. In fact, i'm sure that you'll agree with me that fucking Batman or a 12 years old girl or Mr. T is certainly more sick than fucking 40 real 9-to-6 men. Or maybe not? We have added a related poll on Fanstalker homepage, peeps: go voting for the sickest porn action and pity the fool!
Sabrina Deep