04.10.2011
April 11: Gina Blonde Free Live Show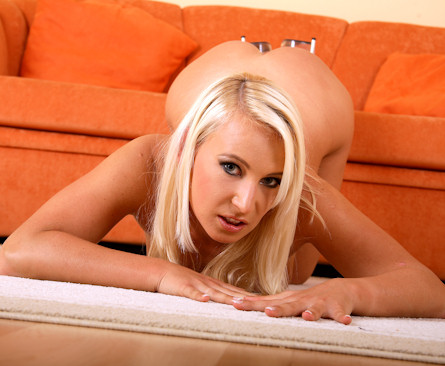 Gina Blonde is back from her holidays and she's eager to show you her tan and not only that. The booty fanstalker will entertain you live on webcam with a hardcore performance which will not be easily forgotten. What a fanstastic way to start the week!
Here at Fanstalker we are really proud to invite you to watch this hardcore event for free and to show you a Gina Blonde in great form and ready to stalk you. The event will be broadcasted live on April 11 at 2pm GMT.
Keep an eye on the below countdown: when it will reach zero a link will show up; click on it and enjoy the show! Don't forget to leave comments for Gina and to spread the word about this event.
The show has ended: thanks for watching!
3 Comments to "April 11: Gina Blonde Free Live Show"