HOTTEST FUN
This is not another browsable mobile versions of an adult web site masked as an app: this is a real, hard-coded adult app which will pioneer the genre. 10's of functions and widgets mixed with daily fresh adult content will entertain you day after day. A must see for Sabrina's fans and not.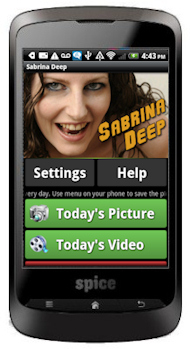 LATEST NEWS
Know always what Sabrina is up to and interact with her directly from your phone: never miss a bit of her anymore, even when you are travelling, and yet keep it private and safe because no traces of your adult activities will be kept on your device.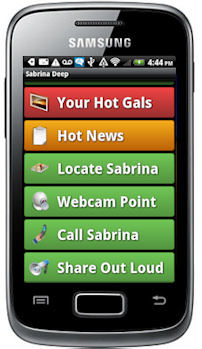 TROUBLE PROOF
Stealth the app and you only know it's there! But there's more: adult pictures and videos will remain 100% invisible on your device but from within the app itself. Now you can finally install an adult app on your mobile because you won't risk to get caught anymore.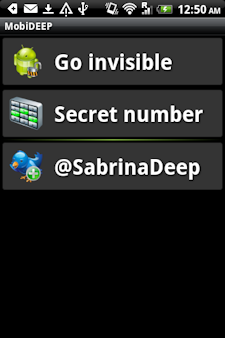 NEVER SO CLOSE
Mobi Deep brings you close to Sabrina Deep like never before, with a real time GPS function which maps Sabrina's current location and a call function to connect you to her mobile (your provider's rates apply - no hidden/extra costs) and ask her if she wants to meet you.